November 30, 2021
RECIRCULATE early career researchers inspire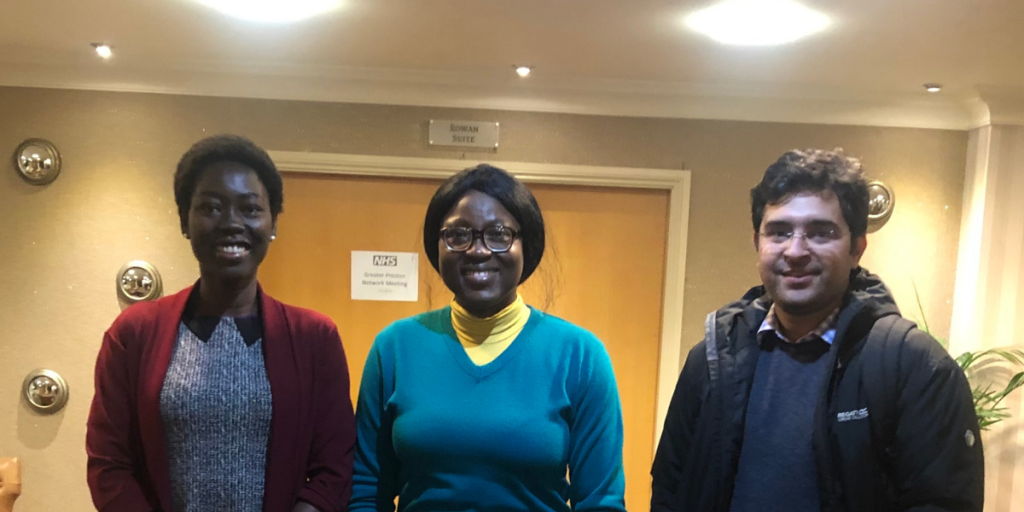 Graduate researchers working with the RECIRCULATE Project, Afua Owusu-Kwarteng, Victoria Obatusin, Bhushan Gandhi and Eric Mensah recently took part in Eco-I NW's Bootcamp at Ribby Hall 10-12th November 2021 which involved entrepreneurial challenges, networking and team building activities. They worked with groups of researchers at the Bootcamp to guide them during the 'RECIRCULATE challenge', which posed to researchers the real world dilemma of implementing anaerobic digestion technology in communities across sub-Saharan Africa. Prof. Kirk Semple gave an introduction to the specific challenges faced in these communities, whilst giving examples of work completed to date from the ACTUATE project. After some coaching from Dr Joanne Larty, the researchers then split into working groups to develop innovative business models that could enable this technology to be viable, sustainable and workable in an African context. Our graduate researchers then sat on a judging panel with Prof. Nigel Paul to ask questions following the group presentations and name a winner (most viable solution/business model).
Cathy Olphin, Eco-I NW Graduate Researcher in the Lancaster University Management School commented on the challenge: "Being able to talk through real-world challenges with experts from RECIRCULATE who have first-hand experience of anaerobic digestate uptake in Africa really helped to give us a focus and get to grips with the context in which these technologies are being advanced."
Iman Hussain, Eco-I NW Graduate Researcher in the School of Computing and Communications said: "The presence of the RECIRCULATE team really helped keep our thoughts grounded and allowed us to focus on what's currently possible. Their in-depth knowledge of challenges that sustainable projects face and how they overcame them really helped add context to our research."
Dr Joanne Larty from the Lancaster University Management School delivered workshop activities at the Bootcamp to help develop entrepreneurial capability amongst the researchers. This helped engage the researchers in the language of business and entrepreneurship, which took many outside of the science based researchers out of their comfort zone. The workshops provided an insight into what thinking entrepreneurially and sustainably entails, alongside engaging students in working with innovative business models for sustainability that move away from a sole focus on the creation of economic value, to placing social and environmental values at the heart of any business. The workshop developed a stronger capacity for these scientists to make a real difference to the world through developing skills that will provide greater opportunity for them to apply their own science to tackle key world and planetary challenges.
Eco-I NW has over 35 Graduate Researchers with live projects, each working with an external business partner. These researchers span across departments and faculties, even institutions and it's therefore important that the Graduate Researchers come together to ensure they consider themselves a cohort of supportive peers. This ensures they have an empathetic support network during what can be an isolating time.