September 24, 2021
Spotlight interview – Dr Hlomani Hlomani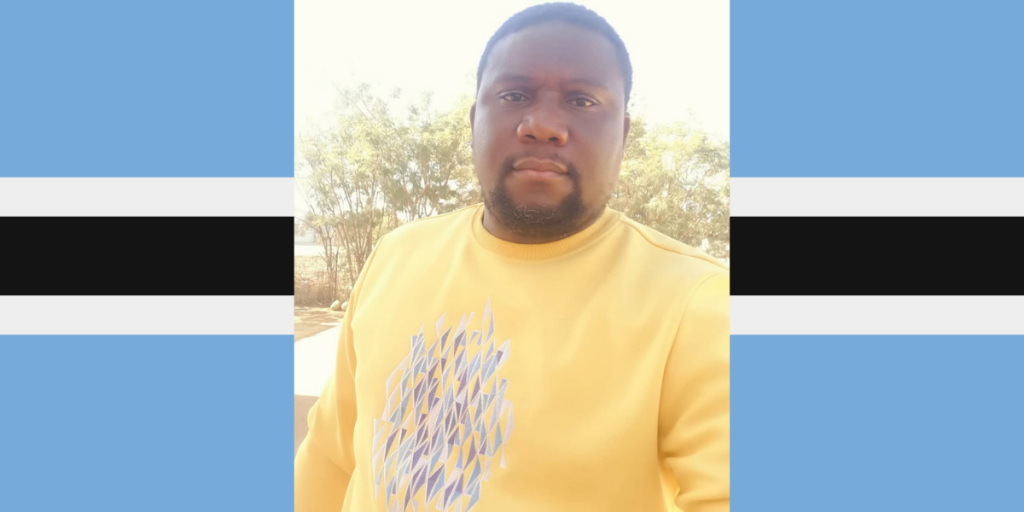 Dr Hlomani Hlomani works as a Senior Lecturer for the Department of Computer Science and Information Systems at the Botswana International University of Science and Technology (BIUST). He holds a Master`s degree and a PhD in Computer Science both obtained from University of Guelph, Canada.
To mark Botswana National Day, a public holiday which marks the independence of the country from the United Kingdom on this day in 1966, we recently interviewed Hlomani to find out a little more about him, his experience with RECIRCULATE and how he will spend the day.
Please briefly share with us your work affiliations and professional history.
My professional experience started off working as a Software Developer rising through the ranks from Systems Analyst all the way to Senior Developer. I then transitioned to academia obtaining both a Master's degree and a PhD in Computer Science through the sponsorship of Botswana International University of Science and Technology (BIUST), then being a Lecturer and finally where I am now.
How did you hear about the RECIRCULATE project and what has been your experience engaging with the project so far?
I got nominated to be part of a RECIRCULATE capacity building workshop in Zambia and then subsequently knowledge exchange training in Lancaster. The two engagements (the Zambia workshop and training in Lancaster) were invaluable to me as they offered great springboard and starting point for awareness and capacity building.
How are you celebrating or how will you be celebrating the Botswana Day?
With the advent of the COVID-19, a lot of things have been affected in one way or another. Unfortunately, the vaccine rollout in Botswana is still slower than desired and that has since changed and altered all plans. Usually, I would spend my Botswana Day celebrating with family and friends. It is a time to retreat to the farm, slaughter a beast and reminisce about things new and old and reunite with family who would have spent the rest of the year away at their different work places. This year, much like the last 2 years, will be different where caution is the common term.
What would you say are the two biggest challenges you face in Botswana in your line of work?
I am an academic who does mostly teaching and research. The biggest challenge in Botswana is funding for research. This emanates from the fact that there are no research funding agencies in Botswana. Research work and teaching, mostly in research institutions like BIUST, is solely funded by the government. This has been the case for many years. Now, with competing priorities and with the advent of the COVID-19, the problem would have worsened. The alternative to this then would be external funding. These are usually very competitive as it is not only Botswana in the same situation and applicants would be coming from all over the world. Therefore, this would demand above average skills in such things as research funding proposal writing in order for anyone to stand a chance. So, capacity building in this regard is a challenge.
Are there opportunities you think can be explored, bearing in mind these challenges you highlighted?
Yes, I would say 1) capacity building around research funding proposal writing in order for researchers to be competitive and 2) good benchmarking exercises – I think Botswana can learn a lot from universities like Lancaster and the UK setup around research funding.
Do you think Botswana is going into the right direction?
Generally, yes, I think so. Despite the challenges mentioned above, the government has continued to support research and development. Examples would be the establishment of research institutions such as BIUST, BITRI, The University of Botswana, NAFTEC, etc. which continue to fund their work. There has also been initiatives around transforming the country's economy from being predominantly minerals and resource-based to a knowledge-based economy. This has been done since independence rising from one of the poorest in the world to a middle-income country. This was done through investment in education, health and infrastructure with varying success, albeit with challenges.
All articles in The FLOW are published under a Creative Commons — Attribution/No derivatives license, for details please read the RECIRCULATE re-publishing guidelines.