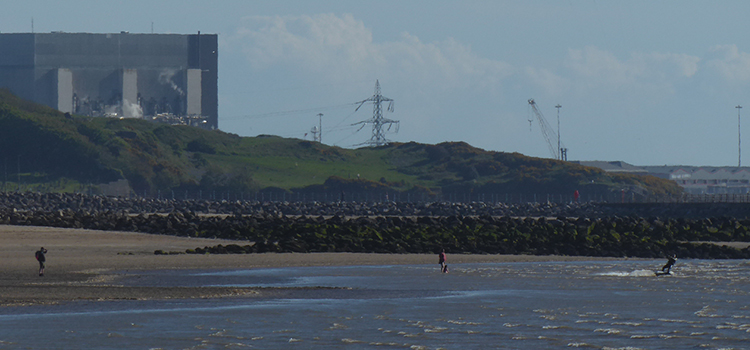 Nuclear Futures is the first of a new series of three CSS events designed to support and encourage interdisciplinary early career STS work at Lancaster and beyond. The second forthcoming event will explore the specific interdisciplinary challenges of doing early STS research, with the third examining the temporalities of care in conservation environments.
On 28 October 2021, Lancaster PhD students from the Institute for Social Futures (Maria Pantsidou and Jade Li) and the Department of Sociology (Louise Elstow) will bring together academics with other stakeholders to explore our past, current and future relationships with nuclear power in the North West of England. This one-day event will include a tour of Cumbria using radiation monitors (including Safecast bGeigies), as well as a creative writing workshop, led by Dr. Philippa Holloway.
We, the organisers, want to generate conversation to understand how we might depict nuclear power in non-traditional means, how we react to cultural artefacts about (nuclear) energy and what tools we might use to understand the radiological contamination situation if there is a future contamination event.
We hope that Nuclear Futures will culminate in the creation of various artefacts including, a radiation map and other creative images and words on the topics of nuclear energy, radiation and contamination.  A selection of these works will be added to the event webpage and also put on public display at The Storey in Lancaster in early January 2022.
For more information about the event head to the event webpage.
If you would like to take part in the event or have more questions, please contact Louise Elstow (l.elstow@lancaster.ac.uk).
Nuclear Futures: Forthcoming CSS event