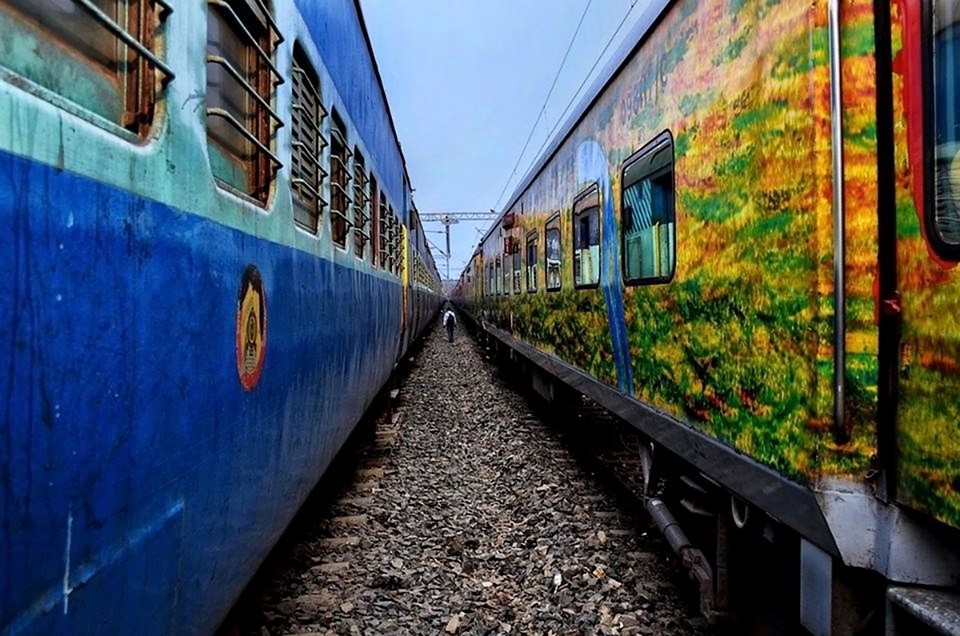 by Sara (Student Blogger: BA Hons Linguistics)
It's getting to that time in the term when some of us are planning to venture home to visit parents, nans, boyfriends and cats. You've been at university for 5 weeks and you're starting to feel homesick or maybe you're planning a trip to visit a friend for a weekend in a different city (I just hope it's not York you're betraying us with). If the idea of a couple of days away from studying worries you then have a look at these tips for making the most of your available study time even when you're away from Lancaster.
Trains and coaches – depending on your destination, you could be facing several hours on a train or coach. If the idea of that makes you groan, look at it instead as a golden opportunity to catch up on some reading or lectures. Requesting a seat in the quiet carriage of a train can mean you get hours of quiet study time and if you opt for a seat by a table and a charging socket, the possibilities are endless! You'll come back from your trip feeling ahead instead of behind and you won't feel guilty for spending some time away from the library (as lovely as it is).
Snacks – study snacks in general are always a good idea. Take some little things with you on a long journey to keep you awake and focused if you're planning on some hard-core uni work. Food and drinks on trains can be super expensive so opt for healthy and filling snacks from home. My personal favourites are dried mango and Eat Natural bars.
Split up your time – it's still important to take breaks. If you're changing trains, allocate one train to things like listening to music or catching up on Stranger Things so that you don't feel you have to keep working during every second of your weekend off.
Audiobooks – if you are travelling via some mode of transportation that doesn't allow you to lay all your colour-coded folders out, opt for listening instead of reading. There are some brilliant books out there that could help prop up your knowledge of what you've been working on in a more relaxing way. These usually belong to the pop-science genre, so they are aimed at a general audience and you won't have to concentrate too hard. Hearing a difficult concept explained to a layman may help to clarify things you're struggling with.
If you are driving home and can't make use of the journey, try to get ahead in the week before your trip so you aren't stressed at the weekend.
Remember, life is about balance. You can keep on top of your work on the way to and from fun distractions even if the prospect doesn't seem very appealing because you would rather just sleep on the train instead. If you're on the 5:38 to London Euston, this is understandable, but trying to utilise this time can really help you out with regards to your state of mind, stress and enjoying your time away. Come Monday morning you won't feel like you're going off the rails. You'll feel right on track.