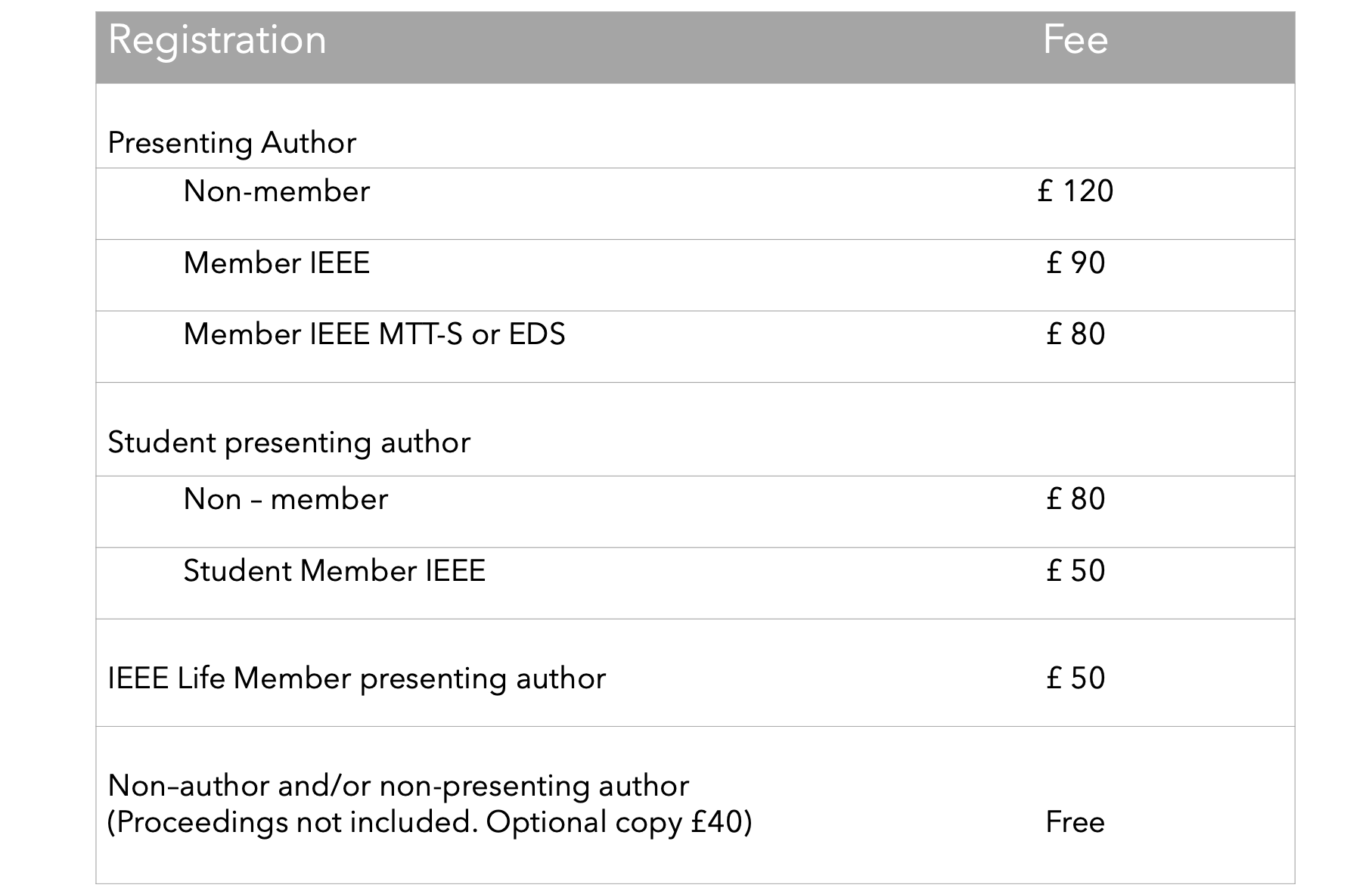 The registration  fee are not refundable.
One  registration is valid for one person and can cover up to two (2) papers on which the person who is registered is a presenting author or co-author.
IMPORTANT for student registration: if you are a IEEE EDS student member or you plan to join IEEE or EDS if you are already a IEEE Student member ($10), do not register by the registration portal, but email ucmmt2021@lancaster.ac.uk for complimentary registration declaring you are IEEE EDS student member and giving your IEEE member ID. You will be contacted with the registration instructions.
Join IEEE
Not a Member? Join Today and Start Receiving Member Discounts! Become an IEEE Member or Student Member!
With more than 400,000 members in more than 160 countries, IEEE is the world's largest technical professional society. Enjoy all the benefits of IEEE membership.
We encourage you to join! Apply online at www.ieee.org/join As a member, you'll be presented with new resources, valuable opportunities and many discounts that will help you advance your career in the right direction.
IEEE Members and Student Members
If you're not currently a member of the IEEE Electron Devices Society (EDS), considering joining our society. EDS members receive free online access to the IEEE Transaction on Electron Devices and many others! For membership offer details, please visit EDS member benefits!