By Becky (Student blogger: BA Hons History)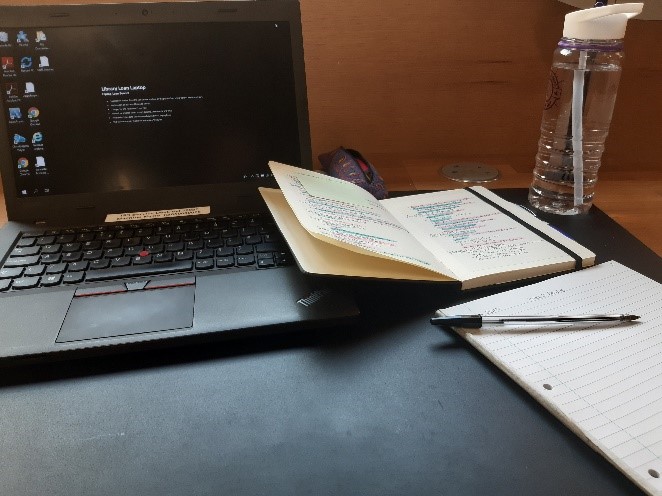 University is a big step up for everyone, the first time away from home for many and a step up in workload and responsibility. Even going from first into second into third year and even onto postgraduate study can be very overwhelming, especially for the first few weeks back. Everyone's university experiences are very different, and it is important to know that having a different experience to your friends, housemates, course mates or family is completely normal. Every experience is unique and important.
It's okay to… change course and degree. You may join the university and find the difference between it and your expectations a bit too much, but switching modules or courses is possible and an option taken by many to help shape their degree into what you really want it to be. Seeking help from your lecturers and college is a great start to help you settle into the academic side of university.
It's okay to… not join societies. They aren't for everyone! Creating your own society is a great idea if you can't find your interests in one that already exists, but you can still find people who share the same aspirations and hobbies outside of societies. It is always worth trying out taster sessions on offer as you meet some amazing people and do amazing things, but these are not your only options, so put yourself out there!!
It's okay to… feel homesick. It's natural. Even as a third year, I still get homesick, sometimes all I want is to talk to my mum. Fresher's/Welcome week suddenly disappears and the pressure of work and living independently gets to everyone, but you are certainly not alone in this.
It's okay to… not get on with everyone. It's impossible to get on with everyone, that's just a fact. Bridges can be burnt if people make you uncomfortable. Its worth reaching out to societies and your course and flatmates to find people, chances are you'll meet some friends for life, but don't be downhearted if this doesn't happen straight away. You may not meet some of your closest friends until much later on than fresher's week. There is still plenty of time.
It's okay to… take a break!!! University is tough, a huge step up with huge responsibility and it's overwhelming for the vast majority of people. If this happens, just take a step back and remember how far you've come to make it to university and how well you are already doing! Watch that series, go for drinks, have a weekend at home, you deserve it!
Your university experience is unique, and can be a difficult way of living to grow into. But just being able to say that you are a student here at Lancaster shows how far you have come, even if the first few weeks are tough.
It's okay to feel like you don't fit in with everyone's expectations and feel different, chances are the people around you feel just the same!