1. Traumatized Borders: Reviving Subversive Narratives of B/Order, and Other.
The project is Funded by the Academy of Finland (September 1, 2016 – August 31, 2020). The project is based on Karelian Institute, University of Eastern Finland.
Website and more information about the research group: www.uef.fi/traumatized-borders
Summary:
Traumatized Borders is a multidisciplinary research project which investigates oral and written trauma narratives related to various topographic and symbolic borders in Russian, Finnish, Estonian, Ukrainian, and North-American contexts. In the project, traumas are understood as universal, but yet culturally bound narratives and linguistic constructions. Borders, on the other hand, are understood as political and cultural constructions that create traumas and determines the meaning and significance of border related trauma narratives. Geopolitically, the project focuses on the contemporary EU-Russian border, former Soviet internal borders, and the historical Soviet Union border with the West, whose influence reaches even the North-American context. The study covers time period between the 1920s to the present day including some of the most significant historical events that have defined Russia's and its neighbors' topographic and symbolic borders.
The project applies methods provided by cultural studies, folklore research, cultural anthropology, literature research and linguistics.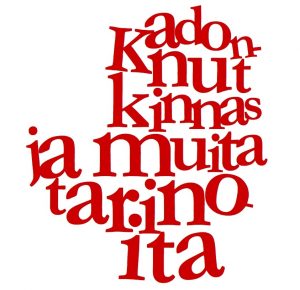 2. A Lost Mitten and Other Stories: Experiences of Borders, Mobilities and New Neighbourhoods. From August 1, 2018- July 31, 2020, funded by the Kone Foundation. The project is based on Karelian Institute, University of Eastern Finland.
The project combines research and arts-based methods in studying mobile people in the Finnish context. The project analysis narrative knowledge about objects that people carry with them across various territorial and symbolic borders. The aim of the project is to increase understanding about border crossings, cultural citizenship, new neighbourhoods, mobile traditions, and identities.
Website and more information about the research group: www.uef.fi/kadonnut-kinnas (pages are currently in Finnish only, but they will be translated)
3. Information about me:
Dr, Adjunct Professor, Tuulikki Kurki works as a Senior Researcher in Cultural Studies in the Karelian Institute, University of Eastern Finland. Her research focuses on literature in the Russian Karelia and at the Finnish Russian national borderlands; border and mobility related experiences of individuals at the Finnish Russian borderlands; mobile objects that travel with people across territorial and symbolic borders. Keywords: cultural studies, borders, literature, Russian Karelia, minority-literature, trauma studies, mobility
Karelian Institute's web-page http://www.uef.fi/karelian-institute
Personal pages: https://www.researchgate.net/profile/Tuulikki_Kurki and http://uef.academia.edu/TuulikkiKurki
I am happy to answer any further questions!
Thank you! 
Best regards,
Tuulikki Kurki
Senior Researcher (Cultural Studies)
Adjunct Professor (Folklore Research)
Deputy Director of Karelian Institute
Karelian Institute
University of Eastern Finland
P.O. Box 111
FI-80101 Joensuu
Finland
tel. +358-50-5463142
Recent projects:
"Writing Cultures and Traditions at Borders" (Academy of Finland, 2010-2014) www.uef.fi/wctb
"Traumatized Borders: Reviving Subversive Narratives of B/Order, and Other" (Academy of Finland, 2016-2020) [www.uef.fi/traumatized-borders]www.uef.fi/traumatized-borders
"A Lost Mitten and Other Stories: Experiences of Borders, Mobilities, and New Neighborhoods" (Kone Foundation, 2018-2020) www.uef.fi/kadonnut-kinnas
https://www.researchgate.net/profile/Tuulikki_Kurki
http://uef.academia.edu/TuulikkiKurki