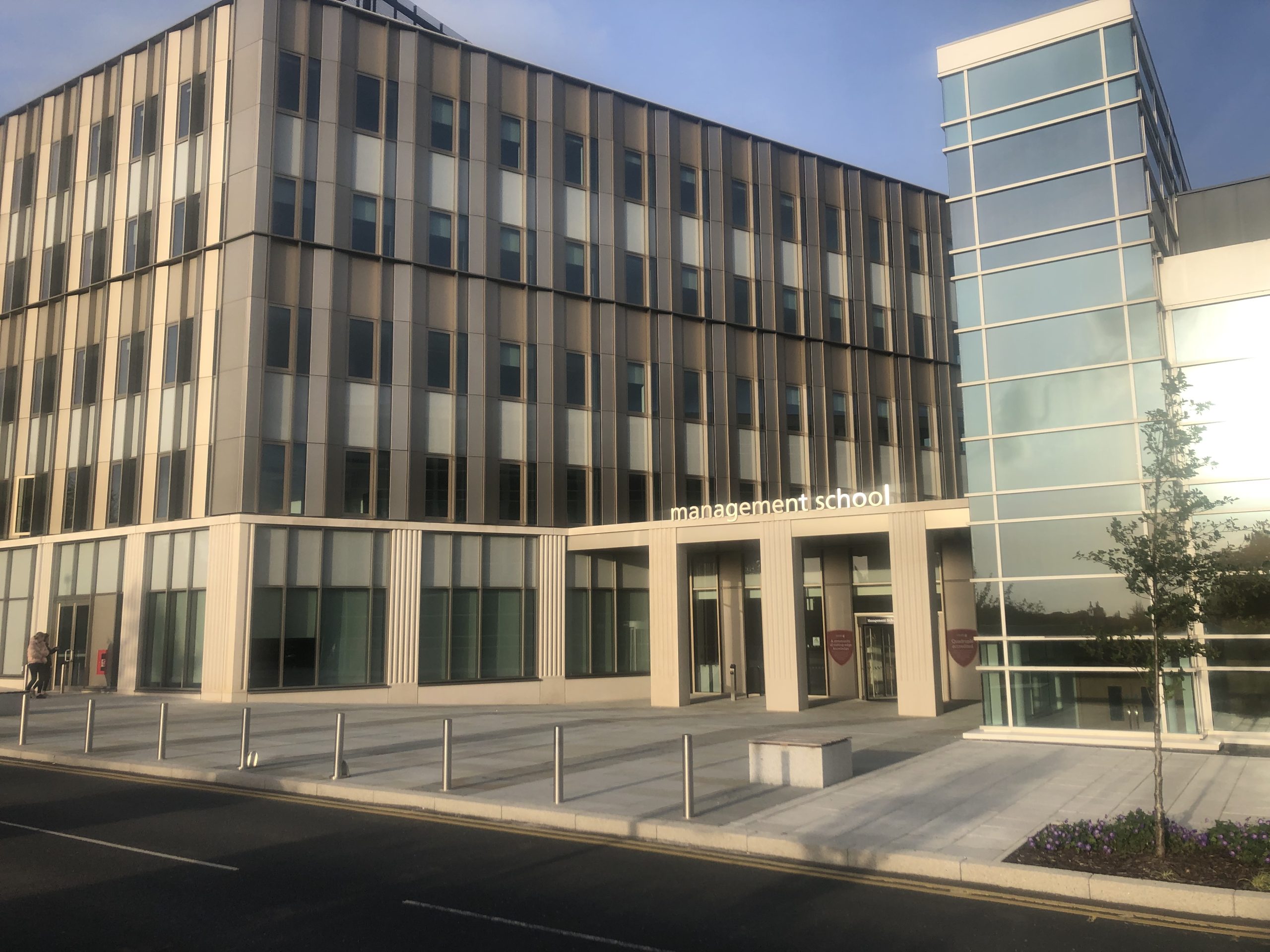 By Femi Falodun (Student Blogger: MSc Advanced Marketing Management)
The last 40 days have been the most intellectually stimulating period of my life! It has also been the longest period I have spent away from my country and family, but it's been a wonderful experience overall.
The most interesting thing for me is how surprisingly 'easy' and comfortable settling down has been, considering how much I worried before arriving.
I came to Lancaster University with considerable work experience having served as a senior executive at one of Nigeria's leading communications consultancies. So, I was quite confident about my abilities to cope with the rigorous schedule and workload that one would expect from studying Advanced Marketing Management at one of the UK's top schools. This notwithstanding, I was a bit worried about the unknown.
While reflecting on my experience so far over the past few weeks, I identified 4 simple decisions I made which have really helped to make my experience so far very pleasant:
1) Being sure that I really wanted this: I have been obsessed with marketing for over a decade and really wanted to study at Lancaster because of the marketing department's pedigree and reputation. One of contemporary marketing's leading thinkers, Prof. Mark Ritson speaks often about Lancaster's marketing department and this got me really interested and to study where he got his undergraduate and doctorate degrees. With the love for the course and school in my heart, waking up everyday to face my tasks never felt like a burden or pain.
2) Planning well to start well: I spent several weeks packing for my trip to Lancaster. I had a spreadsheet with a list of things to buy and what to pack, ensuring that I wouldn't have any need to go shopping in the first 2 weeks after my arrival, especially considering that I needed to self-isolate for 10 days due to covid-19 travel restrictions. I also chose to live on campus because I wanted the simplicity of not having to commute, plus unlimited round-the-clock access to facilities like the library. I also chose to arrive on campus at least 2 weeks before the start of the term. These decisions enabled me to settle down quickly, comfortably and with confidence.
3) Developing healthy routines: Humans are creatures of habits and developing good habits generally increases productivity. I had learned this from my work experience, so I consciously developed some routines around sleeping, waking up, preparing for class, taking notes, doing readings, eating, cooking, shopping, writing, staying connected to family back home, and so on. The routines have made life quite easy.
4) Staying connected to people: Being isolated and not connected enough to the 'community' of students in the class will be one of the quickest ways to fall into struggle-mode. By quickly making friends, helping others and regularly asking for help when I need it, I have been able to stay in tune and in touch with happenings within the department. Things can become overwhelming and confusing at times, however staying in touch with others via group chats, emails, Teams and face-to-face chats will go a long way in ensuring you don't miss out on important information, updates and even opportunities. This has really helped me, and the idea of connecting with people applies to classmates, flat mates, students from your country, academics, porters, the student union and the programme team.
These are some of the key factors that have helped me settle down and enjoy my first 40 days at Lancaster University.