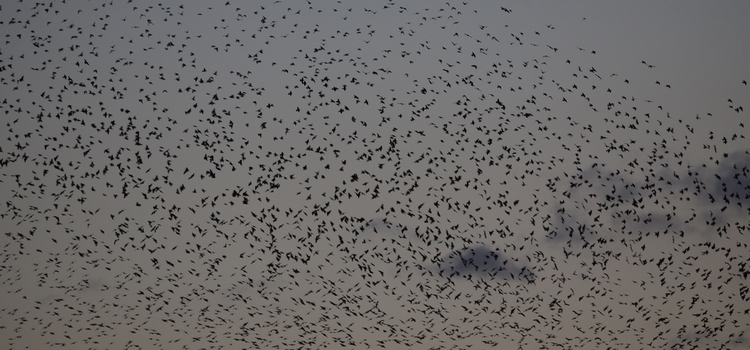 CSS is pleased to invite you to an event to celebrate Professor Maggie Mort and Professor Lucy Suchman becoming Professors Emeritae at Lancaster University.
Titled 'Emerging into Emerita', this informal, online, intellectual get-together will stage a conversation between Lucy and Maggie about their work.
The event will take place on Friday June 18th, between 5pm and 7pm.
All are welcome to join. Please email Joe Deville (j.deville@lancaster.ac.uk) in advance to be provided with the Microsoft Teams link for the event.
Any other queries, please contact Vicky Singleton: d.singleton@lancaster.ac.uk
---
Murmuration image by Mark Kent used under a Creative Commons CC BY-SA 2.0 license.
Emerging into Emerita: June 18th