Based in the Department of Linguistics and English Language at Lancaster University, and open to staff and research students interested in language testing issues, the Language Testing Research Group (LTRG) is a forum to discuss: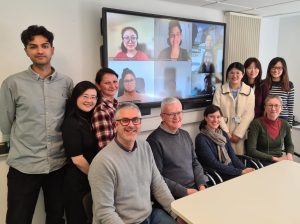 current issues in language testing research,
individual research projects,
research students' interests,
research-related concerns.
The coordinators are Prof Tineke Brunfaut, Prof Luke Harding and Dr John Pill.
Meetings are typically held on Thursdays during term time. The time and venue can be found on our programme.
Follow us on Twitter/X