Dr Joana Amaral, Research Associate
Joana is a  Physiologist and -omics specialist who is working on the CAPITALISE project, to improve productivity and sustainability of maize, tomato and barley yields.
Dr Ana Karla Moreira Lobo, Senior Research Associate
Ana is a Biochemist and Physiologist who is working on the PhotoBoost project to improve potato and rice!
Caty Marsden, Specialist Technician (Biochemistry)
Caty analyses proteins and enzymes which are key to the photosynthesis mechanism, to contribute towards making cowpea and soybean more productive and climate resistant.
Dr Rhiannon Page, Specialist Technician (Molecular Biology) 
 @MrsRhiPage
Rhiannon's research aim is to develop crop plants that will deliver higher yields and contribute to global food security. She is testing new approaches to improve photosynthetic efficiency.
Dr Ingrid Robertson, Specialist Technician (Plant Physiology)
Ingrid is a plant physiologist research technician. She is measuring cowpea's physiological responses to light and shade as a means to increase the photosynthetic efficiency of this important crop for Sub-Saharan Africa.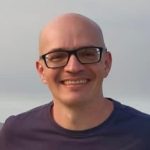 Dr Joao Antionio Siquiera, Senior Research Associate
JA has been investigating  biological clocks and environmental adversities. He is working on the RIPE project, to improve the photosynthesis and yield of Cowpea and Soybean.
Dr Supreeta Vijaykumar, Senior Research Associate
Supreeta is a computational and systems biologist. She is developing new approaches for computational modelling of plant metabolism at the genome scale, with the aim of predicting pathway modifications to improve photosynthetic performance and productivity in potatoes and rice.
Dr Dawn Worrall, Research Associate, Research Assistant
Dawn has been working at LEC for a number of years; her research has covered plant biotic and abiotic stress, and more recently photosynthesis improvement. She strives to inspire the next generation of plant scientists through diverse outreach activities.
Lisa Stout, Lab Technician
Lisa is our lab technician, ensuring the lab runs smoothly and assisting with a (growing!) list of tasks to help us do great science.