Flexibility (in energy systems)
The Flexibility project is about time, demand and energy systems – past, present and futu
re.  It is part of CREDs and involves Stanley Blue and Jacopo Torriti.
See the Flexibility – work in progress web site for details of the project, and of related events.   Fliexibility – project details.
The Dynamics of Social Practice
The Dynamics of Social Practice, with Mika Pantzar and Matt Watson, sets out ideas developed during the course of the ESRC transitions in practice fellowship.
Transitions in practice: climate change and everyday life
This ESRC funded climate change leadership fellowship addresses the need for new ways of framing problems of climate change, consumption and demand.
The choreography of everyday life: towards an integrative theory of practice
The choreography of everyday life

This link will take you to a series of web pages outlining some of the ideas that lie behind the Dynamics of Social Practice.
Sustainable Practices Research Group

The Sustainable Practices Research Group represents a collaboration between the Universities of Manchester Lancaster, Edinburgh, Essex and Leeds. I am on the management team and part of the keeping cool; theoretical development and integration and interaction and engagement projects.
Visit Sustainable Practices Research Group website.
The Forge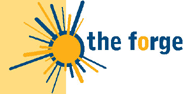 I am collaborating with Greg Marsden at the Institute for Transport Studies, Leeds helping to organise a research network – the forge – and related summer schools designed to promote collaboration between social science and transport/travel research.
Read more about The Forge
Designing and Consuming: objects, practices and processes
Designing and Consuming: objects, practices and processes
, with Matt Watson at Durham University and Jack Ingram at Birmingham Institute of Art and Design. This project was funded by the ESRC's Cultures of Consumption programme) and resulted in the book, 'The design of everyday life' published by Berg.
The Design of Everyday Life – book based on the project
Interactive Agenda Setting in the Social Sciences
Interactive Agenda Setting in the Social Sciences

: A programme of six research workshops on non-academic concerns and academic research agendas. This series is funded by the ESRC. The web site includes background papers and reports on interactive agenda setting and: disciplines, centres, interdisciplinarity and research programmes.
Traces of Water
'

'Traces of Water', with Will Medd, is funded by the UK Water Industry Research Association. This project brings sociological ideas about practice and technology to bear on domestic water consumption.The web site includes details of a programme of research workshops.
Manufacturing Leisure
'Manufacturing Leisure'

(2005), NCRC: Helsinki. This electronic book, edited with Mika Pantzar, examines different innovations in fun. Together, the chapters show how consumers and producers are continuously and actively involved in integrating, inventing and reproducing specific combinations of ideologies, materials and forms of competence of which leisure practices are formed.
Future Comforts
'Future Comforts'

, with Heather Chappells, examined future expectations of comfort and the indoor environment (funded by the ESRC's Environment and Behaviour Programme.). The future comforts web site includes a selection of papers and a bibliography of social scientific work on thermal comfort.
Comfort in a Low Carbon Society: 2008 Special issue of Building Resesarch and Information, Vol 36, No 4, edited by Elizabeth Shove, Heather Chappells and Loren Lutzenhiser.
Network for Comfort and Energy Use in Buildings – An EPSRC-funded network of researchers, consultancies, designers and manufacturers concerned with building-related energy issues and the requirements for human thermal comfort.
Sustainable Domestic Technologies
'Sustainable Domestic Technologies'
with Alan Warde and Dale Southerton at Manchester University, is about the design and use of kitchens and bathrooms and is funded by the ESRC's Sustainable Technologies Programme.
Even earlier projects
Consumption, everyday life and sustainability
Having led a five-year programme of workshops, exchanges and summer schools on Consumption, Everyday Life and Sustainability consumption, everyday life and sustainability" (funded by the European Science Foundation) I took advantage of a Leverhulme research fellowship to focus on the dynamics of 'ordinary' consumption. Comfort, Cleanliness and Convenience: The Social Organization of Normality (2003) Oxford: Berg, makes use of ideas from the sociology of consumption and science and technology studies in looking at the evolution of conventions and practices.
Energy, buildings and the environment
I've been responsible for a number of projects that have brought a sociological perspective to bear upon issues relating to the built environment and the construction industry. A Sociology of Energy, Buildings and the Environment (2000), London: Routledge, written with Simon Guy, drew upon much of this work and on research funded through the ESRC's Global Environmental Change Programme.
Innovation, organisation and technology
Projects funded by the ESRC, the EPSRC, and the (then) Department of Environment have examined different aspects of the management and co-ordination of construction. Specific studies have focused on cavity wall insulation, cladding, concrete, organising change in construction, supply chain management, and most recently, standardisation in building services. These projects detail inter-organisational relations and their implications for innovation and technological development.
Infrastructures and systems in transition
Some of my research on the social and technical development of complex systems and networks has been about the management of technological development (SOCROBUST). Other projects (DOMUS) have examined changing relations between the consumers and providers of water and electricity services. Recent work on mobility and social exclusion explores similar issues (CHIME report), but with respect to systems and infrastructures of transport. I have served as a 'special advisor' to Transport for London on monitoring the social impact of congestion charging. The common thread here has to do with the intersection of social and technical systems and the dynamics of sociotechnical change.
Research and science policy
I have maintained an interest in research and science policy and especially in the uses of social science. This has taken various forms. Social Environmental Research in the European Union: Research networks and new agendas, (2000) Cheltenham: Elgar, with Michael Redclift, Barend van der Meulen and Sujatha Raman, was the result of an EU funded project examining the "making" of European social environmental research. Other work, including several studies for the ESRC, has focused on the concept of the "user" and on the idea of "interactive" social science.