Guides for teachers
Kormos, J. (2020). Specific Learning Difficulties in ELT. Part of the Cambridge Papers in ELT series. Cambridge: Cambridge University Press. https://languageresearch.cambridge.org/images/Language_Research/CambridgePapers/CambridgePapersInELT_SpLDs_2020_ONLINE.pdf
Daloiso, M., Delaney, M., Kormos, J., & Smith, A. M. (2018) Inclusive Practices in English Language Teaching. Oxford University Press. Link: https://elt.oup.com/feature/global/expert/inclusive?cc=gb&selLanguage=en
Books
Kormos, J., & Smith, A. M. (2012). Teaching foreign languages to learners with specific learning differences. Bristol. Multilingual Matters.
Evens, M. & Smith, A.M (2019) Language Learning and Musical Activities. Morecambe: ELT well
A collection of multisensory activities that use common musical elements (such as rhythm, pitch, dynamics and tempo) to support the development of language
Smith, A.M. (2017) Including Dyslexic Language Learners. Lancaster: ELT well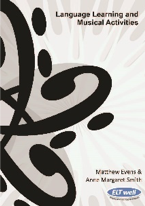 Fun classroom activities that encourage students to develop their learning skills, such as memory strategies, organization, phonological awareness and literacy practices.
Smith, A.M. (2017) Raising Awareness of SpLDs. Lancaster: ELT well
Thought-provoking group activities to enable classmates, family and teachers to understand the challenges faced by neurodiverse learners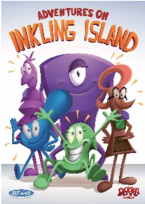 Smith, A.M. (2018) Adventures on Inkling Island. Lancaster: ELT well
A lovely series of stories from Dekko Comics, following the adventures of five neurodiverse friends who help each other overcome life's challenges and realise that they are not as different from others as they had thought.
Websites
The website ELT, EAP, Primary Education and SpLDs: Teacher Education Projects in Sri Lanka, Bangladesh, Nepal and Pakistan contains resources that were developed for the South-Asian context but has a great collection of ideas and links that can be used in other contexts as well.
http://www.dyslexiaprojectsl.com/materials/