Dyslexia for teachers of English as a foreign language (Dystefl2) project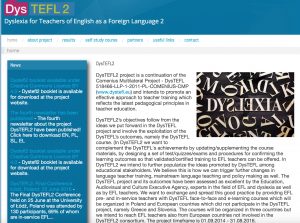 DysTEFL2 project is innovative and practical in its content, structure and format. It addresses a gap in the field of English language teacher training where the needs of dyslexic students are frequently neglected. It provides both a solid theoretical foundation about the nature of dyslexia and practical suggestions for classroom teaching, task and curriculum design, and assessment.
Funder: European Commission, Erasmus+
Website of the project: http://dystefl2.uni.lodz.pl/
ENGaGE project: Teacher training materials in English and German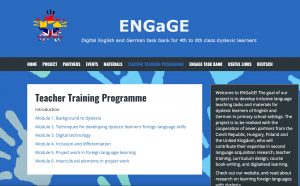 The ENGaGE Teacher Training Programme aims to raise teachers' awareness of the needs of language learners with dyslexia and specific learning difficulties. Its goal is also to enrich teachers' methodological toolkit to be able to cater for these needs in the language classroom. This innovative free online programme accompanies the ENGaGE digital task bank developed for dyslexic language learners aged 10-14. It familiarises teachers with the potentials of the task bank and offers a wide repertoire of useful teaching methods, techniques and tools that they can apply to foster inclusion, collaboration and intercultural communication in language learning. The teacher training materials are available in English and German.
Funder: European Commission, Erasmus+
Link to the ENGaGE project homepage: http://engage.uni-miskolc.hu/
Comics for Inclusive English Language Learning (CIELL)

The Comics for Inclusive English Language Learning (CIELL) project aims to develop the competences of second language teachers by promoting the use of comic art, and other visual representations of knowledge. Another goal of the project to enhance the quality of language teaching materials used for teaching writing as a  second language and support the needs of dyslexic learners in a socially inclusive manner.
Funder: European Commission, Erasmus+
Link to CIELL project homepage: https://ciell.eu/
Link to CIELL app: https://ciell.eu/app/#/
Investigating the text comprehension process of students with and without dyslexia in Slovenia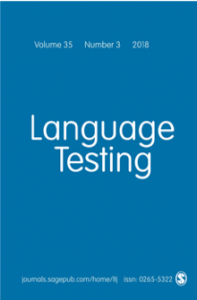 In the first phase of our study, Judit Kormos, Karmen Pizorn, Milena Kosak Babuder and Michael Ratajczak investigated the effect of read-aloud assistance on young English learners' language comprehension scores. We also examined whether students with dyslexia identification benefit from this assistance differently from their peers with no official identification of dyslexia. The results of our study revealed that young L2 learners with no dyslexia identification performed similarly in the three conditions. The read-aloud assistance, however, was found to increase the comprehension scores of dyslexic participants when reading difficult texts, allowing them to perform at the level of their non-dyslexic peers. Therefore, our study suggests that this modification of the test administration mode might assist dyslexic students in demonstrating their text comprehension abilities.
Listen to this podcast to learn  more about the results: http://languagetesting.info/sage/podcasts/Accommodations.mp3
In the second phase of our research, we examined the differences in low-level L1 skills, L2 reading and listening and reading-while-listening outcomes between young dyslexic and non-dyslexic Slovenian learners of English. The research, in which children completed four language assessment tasks in three modes in a carefully counter-balanced order, also examined the relationship between low-level L1 skills and L2 reading, listening and reading-while-listening performance. The findings show that, in Slovenian, which is a transparent language, dyslexic students are behind their non-dyslexic peers in word-level L1 skills after five years of literacy instruction. The results also call attention to the fact that students with weak L2 reading and listening skills might not always be at risk of, or diagnosed as having, dyslexia. Importantly, the findings suggest that the accuracy and speed of real and non-word reading in L1 might serve as useful indicators of L2 reading difficulties of young language learners. Furthermore, L1 dictation tests were also found to yield diagnostic information on young L2 learners' listening and reading-while listening problems.
Time Extension and the Second Language Reading Performance of Children with Different First Language Literacy Profiles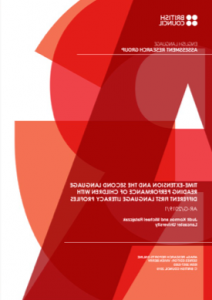 This study sponsored by the British Council Judit Kormos and Michael Ratajczak investigated the effect of different timing conditions on the L2 reading performance of adolescent learners of English who demonstrate different first language (L1) literacy profiles. It aimed to uncover whether Hungarian L2 learners who have below average L1 reading comprehension and word-decoding skills, which can be indicative of SpLDs, gain from time extension differentially in the reading component of the Aptis for Teens test from those whose L1 skills are in the average or above average range. Our generalised linear mixed-effects model predicted no significant effect of the time extension and no interaction between time extension, L1 skills and test tasks. This suggests that time extension did not boost students' scores and did not confer a differential advantage for students with low-level L1 skills either. Our results confirm the importance of universal test design and providing a generous margin of around 50% extra time from the mean test population completion time for all test-takers.
Raising awareness of teachers and teacher educators in Sri Lanka on dyslexia (2017-ongoing)
Since 2017 Dr. Bimali Indrarathne has conducted a series of projects on raising awareness of specific learning difficulties in different sectors of education in Sri Lanka. She has organized workshops and teacher training events, prepared teacher training materials and  drafted policy documents.
Funder: Economic and Social Research Council, United Kingdom
Link to project website: http://www.dyslexiaprojectsl.com/about-the-project/
Enhancing inclusion in language teaching course design and teacher training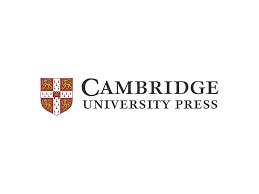 In this collaboration Judit Kormos works together with Cambridge University Press to create language learning materials that are inclusive of students with SpLDs. We will write guides to teachers on how to use the materials with their learners so that they can enhance language learning opportunities for students with SpLDs. The guides will be based on teachers' needs collected from a sample of coursebook users and teacher trainers. Meetings will be held course editorial teams, the course design team of Cambridge University Press and a webinar for teachers on using digital course resources for inclusive language teaching will also be offered.
Kormos, J. (2020). Specific Learning Difficulties in ELT. Part of the Cambridge Papers in ELT series. Cambridge: Cambridge University Press. https://languageresearch.cambridge.org/images/Language_Research/CambridgePapers/CambridgePapersInELT_SpLDs_2020_ONLINE.pdf
Funder: Impact Acceleration Fund of the Economic and Social Research Council, United Kingdom