About Us
Welcome to your new BLS Student Blog site. Here we will keep you updated with all things BLS related. Visit to explore what is happening in your Biomedical and Life Sciences (BLS) department here at Lancaster University and the many opportunities available to you. We strive to inspire you with regular updates of enticing content, from posts surrounding your degree to new scientific findings and thought-provoking studies in the media. We hope you enjoy this blog and utilise it to its full potential. Make sure to visit us on our social media pages and share our content with your peers!
The Editorial Team
Roisin Weaver
Editor/writer
Hi! I'm Roisin and I'm a 3rd year biomedicine student. I'm particularly interested in neurobiology and I also have a large interest in mental health!
James Senior
Editor/writer
Hey, I'm James and I'm a 3rd year student studying Biomedical Science. I love sharing my enthusiasm for science and I'd like to delve into some of its quirkier areas.
Rebecca Chatwin
Editor/Writer
Hi, my name is Rebecca and I am a 3rd year Biomedicine (MSci) student. I am interested in all aspects of medicine and look forward to a prospective career in science in specific areas such as pathology and drug discovery.
Hi, I'm Len and I'm a 2nd year Biological Sciences (BSc) student. I'm especially interested in zoology, paleobiology, microbiology, evolution and ecology.
Lenka Gallego
Editor/writer
Hello everyone! I'm Lenka and I'm a 2nd year Biomedicine (BSc) student. I am very passionate about microbiology and pathobiology but I am also very interested in neurobiology and all the aspects of mental health.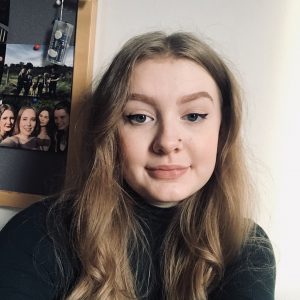 Hi! My name is Georgia and I am a first-year Biomedical Science student. I'm really interested in Neuroscience, Developmental Biology, and Endocrinology. Also, I'm very passionate about mental health advocacy!
Hi! My name is Thora and I am a 1st year Biomedicine student. I am passionate about healthcare and would like to explore ways in which science can be relevant to us as humans, as well as helping to improve our daily lives.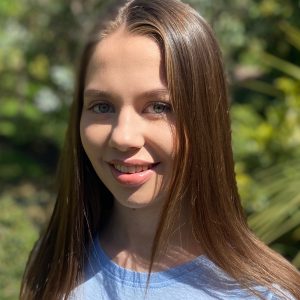 Hi, my name is Eleanor and I'm a 1st year Biochemistry student. I am particularly interested in Protein Biochemistry and Pathobiology.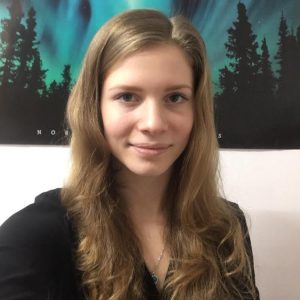 Karolina Bentkowska
Writer
Hi! I'm Karolina and I am a 2nd year Biomedical Science student. I am passionate about immunology, virology and also neurology from a molecular/biochemical point of view. I look forward to exploring these topics in my blog entries.
Latest posts
At the moment, it seems like our lives are dominated by constant mentions of social distancing and coronavirus case numbers. This is inevitable considering the fact that we are living through a pandemic. But coronavirus aside, 2021 so far has brought many fascinating and promising scientific developments of which we don't tend to see reported Read more about 2021 in Science… so far – Olivia Hesketh[…]
Previous
Next