Here's who's interested in Mobility Futures at Lancaster. If you would like to become part of this group, please let us know here.
Monika Buscher is Professor of Sociology and Director of the Centre for Mobilities Research at Lancaster University. She researches contemporary 'mobile lives' with a focus on IT ethics. She edits the book series Changing Mobilities with Peter Adey.
Keywords: Social Science, Mobile Methods, Technology, Ethics, Design
Groups: Automobility Futures, Mobile Utopia, Data Mobility Futures
Faith Chan: I specialize in international water management policies, particularly in sustainable flood management and planning practices, flood risk assessment practices in the UK, Europe and East Asia and their applications in both developed and developing countries.

Keywords: Climate Change, 
Disaster, 
Flooding, 
Climate migration, 
Vulnerability

Groups: Earth Mobility Futures, Disaster Mobility Futures
Joe Deville is a lecturer in Mobile Work at Lancaster, appointed jointly to the departments of Organisation, Work & Technology and Sociology. He has published widely on issues including credit assessment technologies, debt collection, disaster preparedness, and comparative methods.

Keywords: informational mobilities, data futures, disaster futures, affective economies, digital mobile methods

Groups: Capitalism Mobility Futures, Disaster Mobility Futures
James Faulconbridge is Professor at Lancaster University Management School and Director of Research for the Lancaster Centre for Mobilities Research (CeMoRe). His research on mobility focuses upon the on the now central role of mobility in both day-to-day social life and in the reproduction of global business spaces.
Keywords: business mobility, practices
Groups: Air Mobility Futures, Automobility Futures, Capitalism Mobility Futures
Sally Hall Artist, educator, co-director of Driftingspace collaborative art practice. I utilise mobile methods and drifting, observing shifts in the cityscape, documenting changes in suburban dwellings. I make moving image archives and undertake performative walks as a curation of the city. My current research practice is under development for a PhD proposal.

Keywords: Drifting, Passengering, Visual Methodologies, 
Landscape, Archive

Groups: Automobility Futures, Mobile Utopia
Camila Maria dos Santos Moraes is Visiting PhD Candidate in Lancaster Uni. PhD Candidate in Getulio Vargas Foundation (CPDOC /FGV-RJ – Brazil). Tourism Lecturer in the Tourism and Heritage Department at Federal University of the State of Rio de Janeiro (UNIRIO).

Keywords: Tourism, Poverty, Urban Studies, Environment, Heritage

Groups: Capitalism Mobility Futures, Disaster Mobility Futures, Mobile Utopia, Multi-abled Mobility Futures
Georgia Newmarch went to @RCA and wrote about coal and the design of industrial action. Now PhD Institute for @social_futures researching infrastructure and disruption.

Keywords: infrastructure, disruption, social futures

Groups:
Cosmin Popan is PhD student in Sociology a
t Lancaster University. Researching cycling systems, utopias and post-growth societies.

 Keywords: cycling, de-growth, utopias, sensescapes

Groups: Mobile Utopia, Multi-abled Mobility Futures
Zoyander Street Historian, writer and critic of video games and new media arts, studying for a PhD in Sociology at Lancaster University

Keywords: Play, Media, Intimacy, Language, Culture

Groups: Mobile Utopia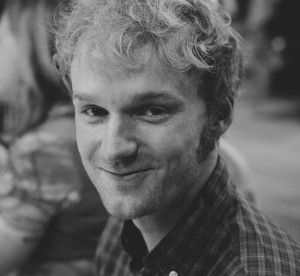 Samuel Thulin is an artist and researcher currently pursuing postdoctoral study at Lancaster University in the Centre for Mobilities Research. His work is concerned with concepts of mobility, space, and place especially as related to sound and mobile media.

Keywords: mobile media, sound, research-creation, composition, place and space

Groups: Air Mobility Futures, Automobility Futures, Capitalism Mobility Futures, Disaster Mobility Futures, Earth Mobility Futures, Migration Mobility Futures, Mobile Utopia, Multi-abled Mobility Futures
Dennis Zuev: Graduate in Linguistics and Chinese studies in 2000, PhD in sociology in 2004, Lecturer in Media Studies and Chinese Studies from 2004 to 2009, Researcher in CIES-ISCTE, Portugal from 2009 to 2014, Researcher at CeMoRe from 2014 to 2016.

Keywords: China, practices, visual, sharing, militants

Groups: Automobility Futures

Would like to start Groups on: Militant (terrorist) Mobilities, Circumpolar Mobilities