A one-day event to discuss best practice for supporting the career progression of underrepresented groups in STEM, with the aim of sharing best practice between academia and industry.
Following on from Lancaster University's 2014 event A woman's place? that explored the place of women in STEM careers, we now take another look at where we are in our new event A better place? Fostering inclusion in academia and industry.
Stereotypes and discrimination are still a major challenge for individuals belonging to underrepresented groups who wish to further their careers in science, both in industry and academia.
This event brings together the latest research and best practice from both sectors, with a range of speakers and interactive workshops.
Delegates from both industry and higher education are invited to attend.
The event represents an excellent opportunity for networking.
Thank you to everyone who attended A better place? Fostering inclusion in Academia and Industry.
Presentation slides and images from the event will shortly be available on the Media page.
We would very much appreciate if you could dedicate a couple of minutes of your time to share with us your thoughts about the event by filling in a short survey.
Once again, thank you for being a part of our event – your presence and engagement made the event unique and we are very grateful for this!
---
Keynote speakers
Uduak Archibong MBE
University of Bradford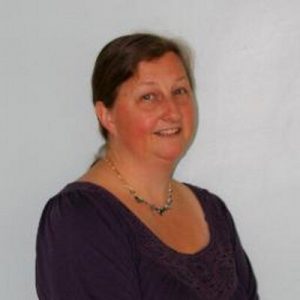 Jean Bennett
Lancaster University
Mentoring: For Mentors and Mentees
Mozhgan Kabiri Chimeh
Nvidia
Diversity and Inclusion: Best Practices
Lynn Farrell
Queen's University Belfast
Inclusion Really Does Matter: Improving attitudes towards Gender Equality Initiatives among STEM faculty
Saša Harper
Institute of Physics
Unconscious bias – a barrier into STEM?
Mara-Tafadzwa Makoni
Association for Black and Minority Ethnic Engineers
Andrew Princep
TIGERS
Barriers to LGBTQI+ participation in research
Polly Williams
Royal Academy of Engineering
---
Registration
Click here to register for the event.
The registration deadline has been extended – you can now register up to March 3rd.
Schedule
We recognise that "A better place? Fostering inclusion in academia and industry" is held at a time when many academics and university staff are on strike with the union UCU.
Our Physics UCU representative points out that this event supports the aims of the strike: to promote inclusivity, diversity, equality and fairness in our workplaces. This is why we have discussed with our Lancaster UCU representatives and asked for advice. Unfortunately, they have no clear guidelines for a situation like this, but have recognised that this workshop aligns with UCU principles and so they do not oppose academics who want to participate.
We have slightly changed the schedule of the event so that it will begin after the picket lines end for the day.
Schedule not final
Travel
Lancaster University lies approximately 3 miles south of the City of Lancaster. The campus is well served by road and public transport links, and buses run frequently between the University campus and the city centre.
More travel information on the University's website →
The day will be hosted in the Private Dining Room in the County South building (COS on campus maps).
---
Organising committee
Elisabetta Boella
Sarah Badman
Owen Dwyer
Julie Wardlow
Laura Kormos
Steven Jamison
Farideh Honary
Lynne Haley
Roger Jones
Sponsors
---