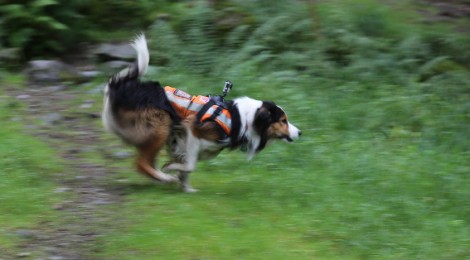 Using a GoPro camera with dog-harness to film Ted, his handler, and a fake casualty during a training session with Langdale/Ambleside Mountain Rescue team. The GPS tracks of handler and dog show how the dog searches for scent across the landscape. Viewing the GoPro footage with Ted's owner and handler has begun to generate detailed analysis of how dog and handler work together, as ear movements, speed of movement, direction, timing of barking etc are all visible.
The images and footage will also be used in an art work 'Searcher' for AND festival in September 2015.
Mobilities lab equipment used listed here.