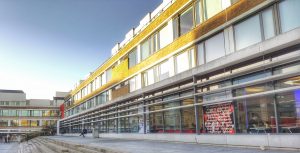 Research and Enterprise Services (RES) provides central support for the University's research, innovation and enterprise activities. Our staff work with the University's research community across all aspects of research and enterprise, ranging from providing bespoke advice on the processes of applying for external funding, to organising peer reviews, working directly on the development of a research application and also helping the University to maximise its engagement with external organisations at regional, national and international levels. RES also plays a key role in preparing the University's REF submission and liaising with academics to help them achieve the best impact from and engagement with, their research.
RES also defines the systems and processes underpinning research and innovation grant management, prepares and negotiates research contracts, supports the monitoring, development and reporting of academic research performance and sets the policy and procedure for ethical review.
We work to support the University's aim to increase market share of research and innovation income through a strategic package of tailored support for large-scale, strategic funding applications, bringing together staff across disciplines. We also have specific expertise in European and other international funding schemes.
We also provide expert IP and commercialisation support and support to key areas of innovation activity including services for business, industry, entrepreneurs and the Third Sector.