I have created an Accounting and Finance Society this term and it is one of my proudest achievements. It took a lot of hard work to get it approved but it is now an active society featuring on the LUSU page. I only created a new Facebook page for it the other weekend and it has already received over 30 likes. I took the incentive to create something that I believed should have been there. I looked for an Accounting and Finance society when I was in first year and was disappointed that there wasn't one to join. I wanted to change this, the Facebook page is now up and running if you want to give it a like.
I met up with Lancaster University Design, Photography and Print to make a banner for it. I picked up the banner this morning and it is now featured in the management school foyer. Yes, many people said it would be a challenge and a lot of work but the satisfaction I get from creating something and working to make it grow is worth it all. My advice would be to take the chance, don't shy away from challenges and excel yourself. You can achieve outstanding results! My friends have also created a new business at Lancaster University. You may have heard of it recently 'Campus chef'. They had the idea and had the courage to make it a reality.
Even though this new society is exciting and I want to get stuck in with organizing events and elections etc., I need to ensure that I get a good balance between my work and these extracurricular activities. I need to make sure that I manage my time effectively. I do this by writing lists of tasks I need to carry out such as one-hour revision or finish a tutorial. Then I leave some time aside to complete objectives for my extra-curricular activities. The department is getting involved with the society and I'm really pleased with the response however, grades come first. Get this perspective as you don't want to be absorbed by your extra-curricular activities, the main focus should be on your exams.
Top tip: Try to plan out your day, allowing some time for extra-curricular activities but don't become obsessed with them
The course is going well so far, I have got a few pieces of coursework back and things are looking up. All of this hard work seems to be paying off and I'm proud of myself. I don't want this to go to waste by spending too much time on the society.
If you think of an idea, don't be afraid to try to make it real. Now there is, no first year is going to feel like that. It's a chance to gain new skills and improve on the high-level skills you already possess. It is a chance to stand out and make yourself known. Lancaster University is a stepping stone to the real world and if you can't reach your highest potential here, it will be difficult in future jobs. Incentive is required throughout our lives. If we want to achieve greatness, we need to unlock the potential and perseverance in us. Half attempts get us nowhere, great things don't just come to us, we need to make them happen.
This is me, president and founder of the Accounting and Finance society and the writer of these blogs.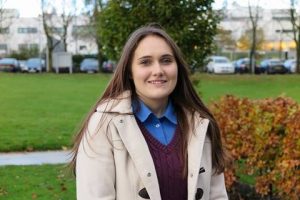 Top tip: Don't be afraid to try something new, face fears and improve yourself for the better.
Be a shepherd or stay being a sheep.
Have an amazing term!