About the event
Information about the conference and its schedule
"We can only see a short distance ahead, but we can see plenty there that needs to be done." Alan Turing
The Intelligent Robotic and Autonomous Systems (IRAS) conference is a two day event organised by the Department of Engineering and the School of Computing and Communications, both within the Faculty of Science and Technology at Lancaster University sponsored by EPSRC. The aim of this forum is to create an opportunity for focused networking and discussions, presentations and demos, consortia building and exchange of best practice aiming at consolidating the existing critical mass in the North-West of England, but expanding towards larger and stronger consortia including leading academics, industry, public and other stakeholders. Indeed, IRAS are one of the key areas of growth identified by the Government and North West of England has a strategic place in this industry.
by leading industry-based and academic researchers (see also Plenary Speakers section)

incl. large companies and SMEs (see also Key Industrial Partners section)

Workshops in small groups

Free working lunches
Plenary Speakers
Prof. Atta Badii
University of Reading
Atta Badii is a high ranking professor at the University of Reading where he is the Director of the Intelligent Systems Research Laboratory, at the School of Systems Engineering. He holds the Chair of Secure Pervasive Technologies (UoR) and the designation of Distinguished Professor of Systems Engineering and Digital Innovation (UCC).
Prof. Rafal Zbikowski
Cranfield University
I am a problem solver, specialising in real-world Defence & Security engineering problems requiring non-trivial mathematical skills. During my research career I have contributed to several fields: Neural Networks, Guided Weapons, Insect-like Flapping-wing Micro Air Vehicles and Cyber-Physical Systems.
Prof. J. Wyatt
Birmingham University
Prof J. Wyatt is a member of the Intelligent Robotics Laboratory, and of CN-CR, a centre for neuroscience and robotics.Also he is currently the Project Coordinator for the FP7 funded project PacMan on robot manipulation. Further he coordinated the CogX project on robots that plan and learn in high uncertainty.
Prof. Barry Lennox
Manchester University
Barry Lennox is Professor of Applied Control in the School of Electrical & Electronic Enginnering. He also holds the EPSRC Chair in Nuclear Decommissioning and is Research Director of the Dalton Cumbrian Facility. He is a Senior Member of the IEEE, Fellow of the IET and InstMC and a Chartered Engineer.
Dr Cunjia Liu
Loughborough University
Research Interests and Activities Flight dynamics, modelling and system identification Guidance navigation and control Autonomous decision making for unmanned vehicles Nonlinear and robust control methods and their applications in aerospace engineering Bayesian estimation techniques and their applications in artificial situation awareness Flight test and platform development for small unmanned aerial vehicles
Dr Hyondong Oh
Loughborough University
Research interests and activities Autonomy and decision making for unmanned vehicles Cooperative control and path planning for unmanned vehicles Nonlinear guidance and control Estimation and sensor/information fusion Vision-based navigation and control Bio-inspired self-organising multi-robot system
Dr Rob Buckingham
R.A.C.E Director
Rob started his career at Culham before leaving to set up Bristol-based company OC Robotics. As a co-founder of OC Robotics he has been a pioneer in the use of snake-arm robots in hazardous and confined spaces working in the nuclear sector, aerospace, construction and petrochemicals. He is a fellow of the Royal Academy of Engineering, co-chair of the Robotics and Autonomous Systems (RAS) Special Interest Group (advising UK Government on RAS strategy) and a visiting professor at the Bristol Robotics Laboratory.
Prof. Daniela Romano
Senior Lecturer
Dr Daniela Romano obtained a M.Sc/B.Sc in Computer Science (with Maths) from University of Bari, Italy, in 1993 and started her career working in the software industry. Her last post before starting the academic career has been Business and System Analysts at Ford Motor Company, UK. In 2001 she has obtained a PhD in Computer-Based Learning, Department of Education, from the University of Leeds. She was appointed to a lectureship in the Department of Computer Science, University of Sheffield in 2004, and Senior lecturer in 2011. She has been part-time seconded to Costain Ltd in the academic years 2012-13 and 2013-14.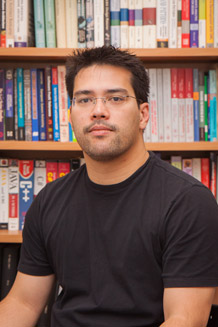 Alvaro Miyazawa
University of York
Organising Commitee
The team responsible for delivering the conference
Prof. Plamen Angelov
Chair of Intelligent Systems, Lancaster University
Professor Angelov is a Chair in Intelligent Systems and leads the Intelligent Systems Research within the School of Computing and Communications which is based in Infolab21. He received MEng (1989) and PhD (1993) degree from Sofia Technical University and Bulgarian Academy of Sciences (BAS) respectively and spent ten years as a research fellow in BAS, University of Leuven-la-neuve, Belgium, Loughborough University, UK prior to joining Lancaster University in 2003 as a Lecturer.
Dr Stephen Monk
Lecturer, Lancaster University
Steve Monk was appointed in 2007 and has research interests in novel neutron detector design, Human replacement robotics in decommissioning environments, and general radioactive environment characterization. He has supervised four PhD students within the subject areas of neutron spectrometry, robotics in decommissioning, Post Operational Clear Out (POCO) at Sellafield nuclear reprocessing plant and the design of neutron reflecting blankets for fusion reactors.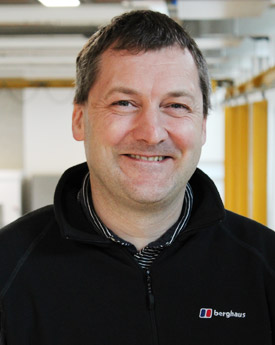 Dr James Taylor
Deputy Head in Engineering, Lancaster University
Interdisciplinary statistical modelling and True Digital Control of uncertain systems in the natural sciences and engineering, with applied research spanning robotics, transport, energy, health and the environment. Developer of Matlab Toolboxes for time series analysis, forecasting and control. This includes CAPTAIN for data–based mechanistic analysis of nonstationary and nonlinear systems and TDC for state-space control design.
Dr David Cheneler
Lecturer, Lancaster University
David is a chartered mechanical engineer with a research specialism in microengineering. His current research interests include nuclear detection, biomimetic robotic sensing, haptics, multiphasic material mechanics and biosensing.
Contact Us/Book a Place
Please enter your information and message below