---
Monika Buscher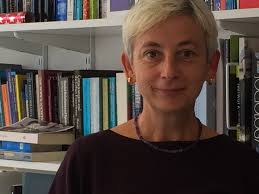 Monika is Professor of Sociology, Director of the Centre for Mobilities Research and Associate Director for the Institute for Social Futures at Lancaster University. She co-edits the book series Changing Mobilities. She currently leads research on disaster mobilities and ethical, legal and social issues of IT innovation in the EU FP7 SecInCore project. In 2011 she received an honorary doctorate for her work in interdisciplinary participatory design and IT innovation at Roskilde University, Denmark.
Her theoretical orientation builds on phenomenology, pragmatism, ethnomethodology, workplace studies, science and technology studies, feminist theory, non-representational theory. Public sociology, participatory design, computer supported cooperative work, design studies and service design furnish epistemologies and methodologies for engagement with stakeholders.
Jakob Borrits Sabra
Jakob Borrits Sabra is a Danish Phd student from Aalborg University, Department of Architecture & Media Technology http://personprofil.aau.dk/111911, currently a visiting scholar at Bath University, Centre for Death and Society http://www.bath.ac.uk/cdas/. Together with REACT and the Pervasive Media Studio in Bristol he is working on The Future Cemetery Project http://futurecemetery.org/ that ask people to imagine a world where both human remains and a person¹s digital footprint must be considered at the end of life. Read more: http://www.wired.co.uk/news/archive/2015-11/06/rooms-festival-of-digital-art-bristol
Paul Coulton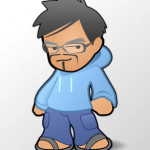 Paul Coulton's research largely falls into what is known as Game Studies, an area of research that deals with the critical study of digital and non-digital games. More specifically, it focuses on game design, players and their role in society and culture. Much of this research is conducted using an, 'in the wild' evaluation methodology in that I utilise 'app stores' and social networks as an experimental platforms. This element of my work has led to international recognition by industry as well as academia in that I was selected as one of 50 most talented mobile developers worldwide from a community of over 2 million to be a founding Nokia Champion and the first academic invited to speak at the mobile section of the Game Developers Conference. Increasingly, my work encompasses the non-entertainment use of 'gameful design' across a range of application areas and increasingly the use of Design Fiction as a way of exploring digital futures for areas such as the Internet of Things and Digital Empathy.
---
Selina Ellis Gray
Selina Ellis Gray (Confirmed Speaker) Selina is a Designer and EPSRC funded doctoral candidate based at HighWire, a postdisciplinary doctoral training lab based at Lancaster University. Selina has a background in design for sensitive contexts and is currently inquiring into the emerging area of death online. See more about this research at: www.digitaloss.net or Selina at: www.lossmedia.co.uk
---
Fiorenza Gamba
Fiorenza Gamba is Associate Professor of Sociology of Culture at the University of Sassari, Italy. Her field of research consists of two parts: one is the theme of death, especially the transformation of its rituals with new technological devices, including the Internet; the other, interdisciplinary vocation, is located in the epistemological role of representation in the formation and dissemination of scientific knowledge.
http://www.uniss.it/ugov/person/6222
Bruce Hanington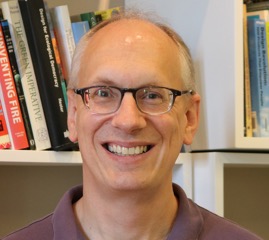 Bruce Hanington is an associate professor, director of graduate studies, and former program chair of industrial design in the School of Design at Carnegie Mellon University in Pittsburgh, Pennsylvania. He has dedicated his teaching and research to methods and practices for human centered design, with an emphasis on design ethnography, generative and participatory design, and the meaning of form in context. Stemming from thesis work on death and design, his research interests include the role of artifact in ritual and significant life transitions. He has presented two papers on death and design at the International Conference on Design and Emotion. Together with Bella Martin, Hanington is co-author of the book, Universal Methods of Design: 100 Ways to Research Complex Problems, Develop Innovative Ideas, and Design Effective Solutions.
---
---
Wendy Moncur, Dundee
Wendy's research focuses on the design of technology to support being human in a Digital Age. She is particularly interested in the design of technology for demanding contexts in social and health settings. Her work is interdisciplinary, situated at the intersection of the Digital with many other disciplines. I welcome opportunities for collaboration. She is Principal Investigator on the EPSRC-funded Charting the Digital Lifespan, which unites internationally leading researchers at five institutions across disciplines of the social and computer sciences, investigating the parallels between the digital and physical lifespans through ethnographic and design studies, facilitated through novel social data mining technology.
http://www.dundee.ac.uk/djcad/staff/wendymoncur/
---
Stacey Pitsillides, Goldsmith's University of London
Stacey Pitsillides (@RestInPixels) is a part-time Lecturer in Design in the Department of Creative Professions and Digital Arts at the University of Greenwich. She is also a PhD candidate in Design at Goldsmiths, University of London. Her PhD topic considers creative responses to the digital archive framed through the question of what happens to our data and possessions after we die? (For further information on this please see www.digitaldeath.eu). Her research interests include Digital Death, Digital Identity and Memory, Collaboration, Ethical Practice, Personal Archiving and Digital Heritage. She is part of the Time, Materiality and the Digital Research Group at the University of Greenwich and is on the Steering Committee for the International Death Online Research Symposium. In addition to this she is a freelance writer/ consultant for Stromatolite Design Research Lab and has been the co-facilitator of three unconference events discussing issues of death and digitality.
---
Corina Sas, Lancaster University
Corina's interests include human-computer interaction, interaction design, user experience, designing tools and interactive systems to support high level skill acquisition and training such as creative and reflective thinking in design, autobiographical reasoning, emotional processing and spatial cognition. This work explores and integrates wearable bio sensors, lifelogging technologies and virtual reality. Analytical orientations: ethnographic and experimental studies, design thinking and design rationale.
Satya Savitzky, Lancaster University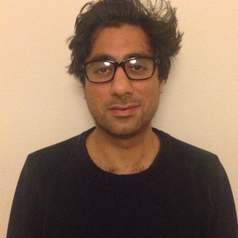 Miriam Schreiter, Chemnitz University of Technology
Miriam works as research assistant for the chair of Intercultural Communication at Chemnitz University of Technology since April 2012. Her interests include corporeality/physicality, digital worlds, games and qualitative research methods, especially ethnographic techniques and digital ethnography. She is co-editor of the forthcoming Spinger Handbook Social Practices and Digital Life-Worlds (with Heidrun Friese, Gala Rebane and Marcus Nolden). In her Ph.D. project she studies death and dying in digital games.
Elena Semino, Lancaster University
Professor Elena Semino is Head of the Department of Linguistics and English Language at Lancaster University. She holds a Visiting Professorship at the University of Fuzhou in China. Her interests are in: stylistics, medical humanities, health communication, corpus linguistics, narratology and metaphor theory and analysis. She has (co-)authored four monographs, including Metaphor in Discourse (Cambridge University Press, 2008) and Figurative Language, Genre and Register (Cambridge University Press, 2013, with Alice Deignan and Jeannette Littlemore). She is co-editor of the forthcoming Routledge Handbook of Metaphor and Language (with Zsófia Demjén). Her research has been funded by the British Academy, the Arts and Humanities Research Council, the Economic and Social Research Council and the Newton Fund.
Wan Jou (Lavender) She
Wan Jou (Lavender) She is a PhD researcher of the Design Intelligence research group at the Department of Industrial Design at Eindhoven University of Technology. Her project concentrates on identifying the activity-based design opportunities in the end of life context. She's currently under the supervision of Matthias Rauterberg and Jun Hu. She has an educational background in English Literature (National Cheng Chi University) and Creative Industries Design (National Cheng Kung University). Her research interests lie in the fields of design, resilience from loss and subjective well-being. She was a member of Delft Institute of Positive Design.
Linda Woodhead
Linda Woodhead is Professor of Sociology of Religion in the Department of Politics, Philosophy and Religion in Lancaster University and Co-director of the Institute for Social Futures. She studies change in religion, values and beliefs. Recent books include That was the Church, that was: how the Church of England lost the English People, A Sociology of Prayer, Christianity: A Very Short Introduction, and Everyday Lived Islam in Europe.