In 2019, we established an Annual Lecture in Cognitive Linguistics where we invite leading scholars from across cognitive linguistics, who are driving the field forward in new directions, to come and share their research with us.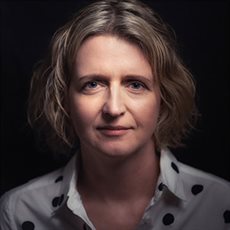 The inaugural annual lecture will be given by Professor Dagmar Divjak.  Dagmar is Professorial Research Fellow in Cognitive Linguistics and Language Cognition at the University of Birmingham. Her main research investigates the way our cognitive capacities give rise to the patterns that we see in language and how language learners might use these patterns to build up knowledge of their language.  Professor Divjak works at the cutting edge of quantitative corpus-based and experimental methods in cognitive linguistics.  She is the lead researcher on a recent £1m Leverhulme project, Out of our Minds, which, by using computational modelling techniques that mimic human learning processes, promises to develop new, cognitively plausible ways of describing speakers' linguistic knowledge.
The lecture will take place at 4pm on 5th March 2020 in the Welcome Centre, Lecture Theatre 1.  
**UPDATE**: Due the industrial action called by UCU in the 'four fights', this talk will now take place at 4pm on the 19th March 2020 in the Welcome Centre, Lecture Theatre 1.