About Lancaster University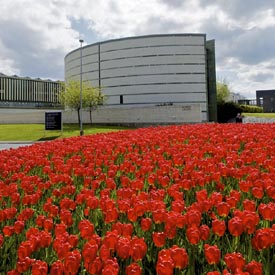 As a place to live and study the University has always had excellent facilities and buildings but we have spent a staggering £50 million in recent years to improve them.
As a result we now have a superb new library, a new Art Gallery and music building, a new Museum and Archive, new Students' Union, outstanding sports facilities including an ozone-treated swimming pool and all-weather pitches, a new pre-school centre, new multi-media lecture theatres, new Colleges, and hundreds of new residence places.
The University has a beautiful landscaped hill-top campus next to open countryside, but at only 2 miles from the middle of town it is part of the City as well, so you have the best of both worlds. Lancaster is a compact, friendly, historic city with a great atmosphere and lots of life. Town-gown relations are excellent. Andof course the spectacular Lake District and Yorkshire Dales are on our doorstep.
Lancaster is one of the safest places to live and study, with low crime rates. For example, it costs only a sixth to insure student property in Lancaster, compared with Birmingham, Leeds, Liverpool, Manchester, Newcastle, etc. And rents are among the lowest in the country.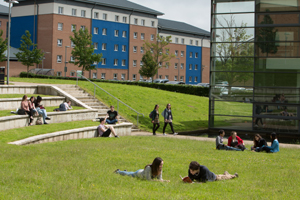 The campus is a bustling small town of 15,000 people with its own supermarket, shops, banks, travel agent, college bars and a wide range of places to eat – even a four-star hotel for your wealthier visiting relatives!
Over 1,500 international studentsfrom over 100 different countries so a friendly and cosmopolitan community. With a total student population of about 11,000 the campus facilities cater for most aspects of daily life. There are supermarkets, a bakery, bookshop, newsagents, hairdresser, petrol station, travel agents, multi-denominational Chaplaincy Centre, post office and two banks all located on campus.